Passive income, often linked with financial security, paves the way to financial freedom. If you're wondering how to start without a substantial bank balance, this blog introduces some viable ideas for 2023.
Understanding passive income
Passive income is the idea of income that requires little to no effort to receive. It involves creating or acquiring assets that generate income by themselves.
Examples of passive income include:
Rental income
Royalties
Dividends from stocks and funds
However, the term can be misleading. While minimal effort is required for income generation, initial work is still necessary for future benefits. For example, while you might get royalties from a self-published book, you still need to write the book. Still, it's a useful way of generating income from areas you might not have expected.
It's also important to note that passive income can be taxed. Whether or not it is taxable will depend on what type of income it is. For instance, rental income must be declared and dividend income is taxed at the source. Since every source has a different treatment, it's best to ask Inland Revenue if your passive income is taxed.
Why should I care about passive income?
Any income you can get without the expense of time or effort is income you should be interested in. Individuals that achieve an effective passive income flow can have more financial freedom and more time to focus on the things they need. In summary, passive income can help you achieve better financial stability and achieve your financial goals more easily.
Okay – how can I start getting passive income?
1. Airbnb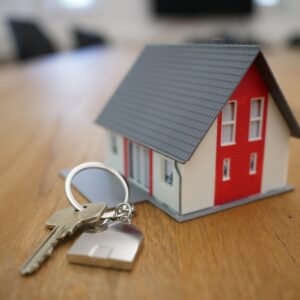 Rental properties are a great way to engage with passive income. In fact, it was listed as one of the best sources of passive income in New Zealand for 2023 by Become. With the national median rent being reported as $580 at the end of last year by Stuff, it's no mystery why this method of passive income is working so well.
But the reality is that buying entire rental properties for this purpose is a big investment and a big barrier to the average person. This is where Airbnb comes in. Airbnb allows you to list individual rooms for rent and can therefore help you access this form of passive income. If you're interested in the details of listing your property on Airbnb, this guide by Preno should help.
For more insight on how much you can earn through Airbnb in New Zealand, check out this article by Stuff as well.
2. Podcasting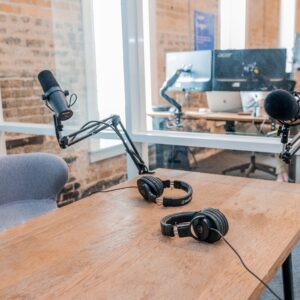 While podcasts have always been popular, events like the pandemic have made them more popular than ever. Edison Research reported in 2022 that about 30% of Kiwis are weekly podcast listeners. With how easy accessibility to platforms is nowadays, podcasting offers a unique opportunity to have fun and generate some income.
Podcasts can offer passive income through two main ways: ad sponsorships and the YouTube Partner Programme. Fortunately, there are a multitude of platforms available for you to host your podcast. Spotify and Apple Podcasts are two of the main options. If you manage to get enough listeners, companies and advertising networks may wish to work with you. Podcasts generate income in this way.
Your podcast can also earn income through the YouTube Partner Programme. In fact, most popular podcasts ensure they have a video version of episodes so they can upload it to YouTube. To be eligible for the programme, you must have 1,000 subscribers with a minimum amount of watch time. You can find further details on how to apply for the programme here.
Overall, if you're passionate about a creative project like podcasting then you may have an opportunity to generate some income from it.
3. KiwiSaver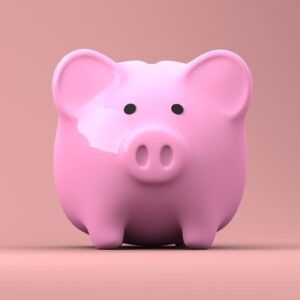 KiwiSaver is the retirement savings scheme administrated by Inland Revenue. Although it operates as an account that you contribute to over the years, your KiwiSaver provider also invests that money into the funds and rates you agreed to. Furthermore, both your employer and the government is required to contribute to it as well. The caveat to this is that you won't be able to use the money in your KiwiSaver until you either buy your first home or retire.
If you're interested in learning more about KiwiSaver and what provider and fund is right for you, check out our blog on it here.
4. Car advertising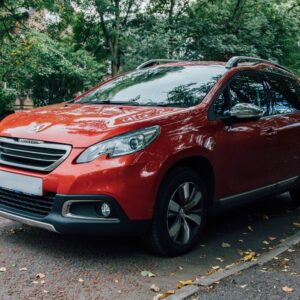 Another way of generating passive income is through advertising on your car. In the United States, CBS News reported that it was possible for drivers to earn between $250 and $1,300 a month on a given ad campaign. You can read the full article here.
While there is some gap between the U.S. and New Zealand, the principle still stands that car advertising is a valid method of earning passive income. A viable option within New Zealand is Ads on Cars. By signing up as a car owner and listing your car, you will be able to be approached by businesses and negotiate income. If you're driving around and don't mind the work on your car, this is definitely an easy and viable option. Interested car owners can find out more here.
Summary
While establishing passive income takes effort, it opens doors to extra earnings. Consider these avenues:
Renting out a spare room through Airbnb
Having a podcast as a passion project and seeking sponsorships
The benefits of having a KiwiSaver account
Advertising on your vehicle
If you're looking for more ways to finance yourself, a personal loan from Pioneer Finance can help. Get in touch with the team and we'd love to discuss what finance options are right for you.