As technology develops, so do scams and the way they're packaged. In August 2023, BNZ reported that nine out of ten Kiwis have been targeted by a scam in the past year. Scammers are getting smarter and more sophisticated, and technology allows them to target with bigger volume than ever.
This article will focus on the most common forms of scams experienced in recent times and how you can be alert to them.
Types of Scams

In the aforementioned article BNZ reported that the three most common channels for scams are email, social media and text.
Email phishing
BNZ recently found that the top three most prominent forms of scam have been:
Government impersonation
Bank impersonation
Fake lottery, prize or grant wins
Since most people are getting wiser to the days of helping Nigerian princes, scammers have resorted to impersonating official brands and organisations to deceive you.
Phishing is when the scammer attempts to get personal information (like access to your bank account) from a large number of people. Therefore, email phishing is when scammers impersonate trusted institutions like banks or the government to get your personal information via email.
With the help of a genuine or official-looking email, scammers will email you saying you have won a prize, need to update your details, or make a payment. In other words, they'll email you asking for access to your personal information. It's important to remember that legitimate organisations like banks will never ask you to send them your password.
Social media scams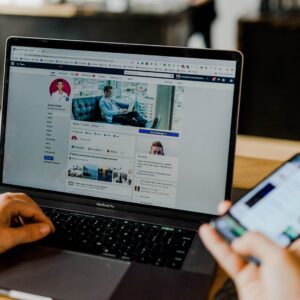 Scammers can create fake profiles on various social media. In doing so, they will befriend unsuspecting users and send spam links that lead to malicious websites. According to Aura, they will also:
Send links that infect your devices with malware
Post ads to fake stores
Use surveys and quizzes to gather sensitive information
These fake profiles can impersonate brands, celebrities and people you know so that you are more susceptible to send personal information. Particularly, romance scams are particularly damaging. Netsafe reported a 39 per cent increase in romance scams from 2019 to 2020. Moreover, the average loss per victim was reported to be $18,667. Fake romance profiles will build up trust and eventually request sums of money. Sometimes they will only talk about their issues that can be solved by money – since they know the victim will offer to pay for it.
Some scammers are extremely patient and will continue to impersonate until trust is built.
Texting scams (smishing)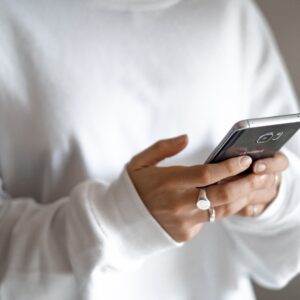 Scams that occur over text are sometimes referred to as "smishing". Similar to email phishing, smishing also asks for personal information while impersonating official organisations. For example, [Aura](https://www.aura.com/learn/how-to-identify-a-fake-text-message) reported on a scammer claiming to be Netflix and asking to update membership via a strange link. Text scams can range from these, to fake family crises, and to random prizes.
Here's an example of a text scam I recently received:
The scammer is impersonating Kiwibank here. Firstly, the link presented is suspicious. Although it has Kiwibank in the name, a quick Google search shows that no such link exists within Kiwibank's official channels. Secondly, the phone number is suspicious as well. It looks to be a personal phone number and doesn't match the numbers listed in Kiwibank's official contacts. In this way, text scammers can be dangerous and trick you if you let your guard down.
Generally, the most common scams today will be impersonation of official institutions through modern technology channels. If it sounds too good to be true, then chances are it is.
Scam Detection
Although scams are becoming more sophisticated, they're not fool proof. There are numerous signs that can indicate the email, text or message you received is a scam:
Make sure that the email address is verified and official. For example, a legitimate email from an organisation like a bank wouldn't be with Gmail, Outlook or Yahoo. Some scam email addresses can be deceptive too, so it can be smart to Google the organisation's email addresses and see if they're consistent.
If you're still unsure if an email is from an official organisation, you can contact them separately to ask. Make sure to contact them through their official contacts – do not use the contact details listed in the email.
Misspelled words and grammar issues can also be indicative of a scam.
Don't click on any links or open any attachments until you know the email is safe. You can also hover over links to reveal the actual site – if it looks suspicious then don't click on it.
Banks will never ask for your bank account details, password or pin numbers. They will also never send an email/text with a link asking you to log in.
Urgency is a red flag. Scammers will try to rush you, whereas official organisations will conduct business professionally and diligently.
Ignore any text messages or emails that claim you have won something. If you can't remember entering a competition, then this is likely a scam.
If you've received a text you're not sure about, have a look at the phone number. See if it matches any of the official contact numbers from the organisation. Alternatively, if it looks like a personal number then it could be a scammer.
If you've been added on social media, you can do a reverse image search on Google to verify the account. This allows you to see where else the picture is being used on the Internet.
If you've been added on social media by an account will little content and few friends, it could be a scam. No mutual friends can also be a sign of a scammer.
How to spot a Scam involving Pioneer
If you are wondering if this is a communication from pioneer is legitimate. Here are a few ways you can tell and keep yourself safe.
We will only send you emails from emails ending in @pioneerfinance.co.nz.
We will never ask you to enter a password via email and we don't use passwords for any of our online services.
A member from our team will never ask you for a confirmation code. You should only use these on our website pioneerfinance.co.nz and never share it with anyone.
Please contact us immediately if you receive anything suspicious so we can investigate it.
Summary
In this article we discussed:
The types of scams most prominent today, including email phishing, social media and text.
Various attributes like bad grammar, urgency and strange email addresses or phone numbers that can alert you to a scam.
Overall, trust your gut. If something doesn't feel right, then it likely isn't. For more information on how to detect scams, have a look at the BNZ Scam Savvy resource.